Cardboard Drawer Box Manufacturer China
In China, there are many factories to manufacture rigid cardboard gift boxes. However they are classified into different levels, because of their different boxes quality come-out. Among them, there is a cardboard drawer box manufacturer in Ningbo, Zhejiang Province. They are specialized in
rigid cardboard gift boxes
making for 19 years since 2001. And they are experienced to arrange for exportation.
Today, what you see on the image is a custom style cardboard boxes with 4 drawers, for mooncakes paper packaging. In China, Mid-Autumn Festival is a quite important to every Chinese people. And during the holiday, people would like to gather with family, and eat mooncakes. So many merchants catch the opportunity to earn money. They focus on the paper packaging boxes for mooncakes. The cardboard drawer box is made of rigid chipboard in 2.0mm thickness, with surface print paper 157gsm C2S art paper. Printing is with custom design artwork file, and surface with matte lamination to protect the inks from scratch. You can put several things into the drawers.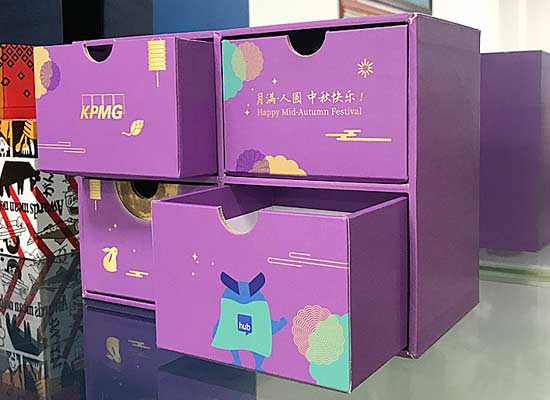 For such style cardboard drawer box, you can also use it for jewelry storage, necklace, ring, etc. And it's much hot for now, because cardboard is recyclable, and printing with soy based ink, no harm. Jewelry storage drawer box is a great design for women, which is much convenient to pull out, and put jewelry inside. Furthermore, cardboard drawer box can be made with your own design colors. We have made 6 or more drawers design to overseas. In January, we just finished an order of 6 drawers for cosmetics drawer boxes to Italy. Now client would like to reorder in few days this month.
The mysterious drawer box can be used as one, with different categories and different levels. If you want to save space and want to pack products of the same brand and different series together, a double-layer drawer box is a good choice. For example, this tea drawer box can hold black tea on the upper layer and green tea on the lower layer. Let consumers know at a glance.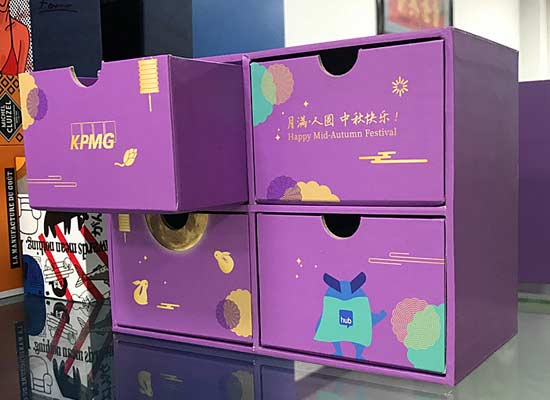 Inisde the drawers, that's possible to add insert made of paper, EVA, foam, satin to protect the jewelry from damage. Cardboard drawer box is convenient to display in sales, beautify publicity, increase value, attract customers, improve competitiveness, and promote consumer subscription. In fact, it's much attractive, and help to make more sales in the supermarket.
Are you still looking for a cardboard drawer box manufacturer? This page would help you find a reliable one, then you can get your drawer boxes made in high quality. Of course, before production, you can ask to make approval sample to check the quality of print and material. No problem.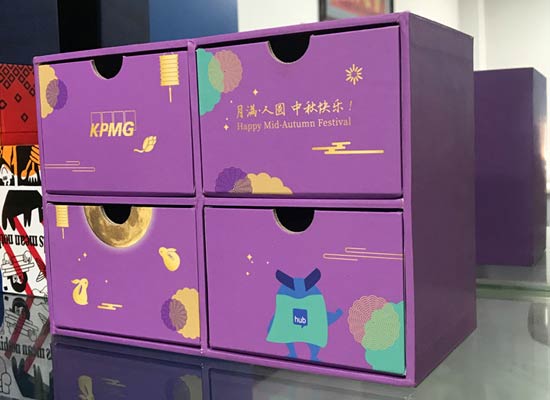 This artwork of product belong to each single customer, and here just for your reference. We do not have any intellectual property to sell any products containing this trade mark.
Please note that all the items are available to be customized; if you are interested in our products, please directly contact us at

[email protected]

for inquiry. We will reply you not exceed 48 hours.